Pediatric Emergency Nursing Review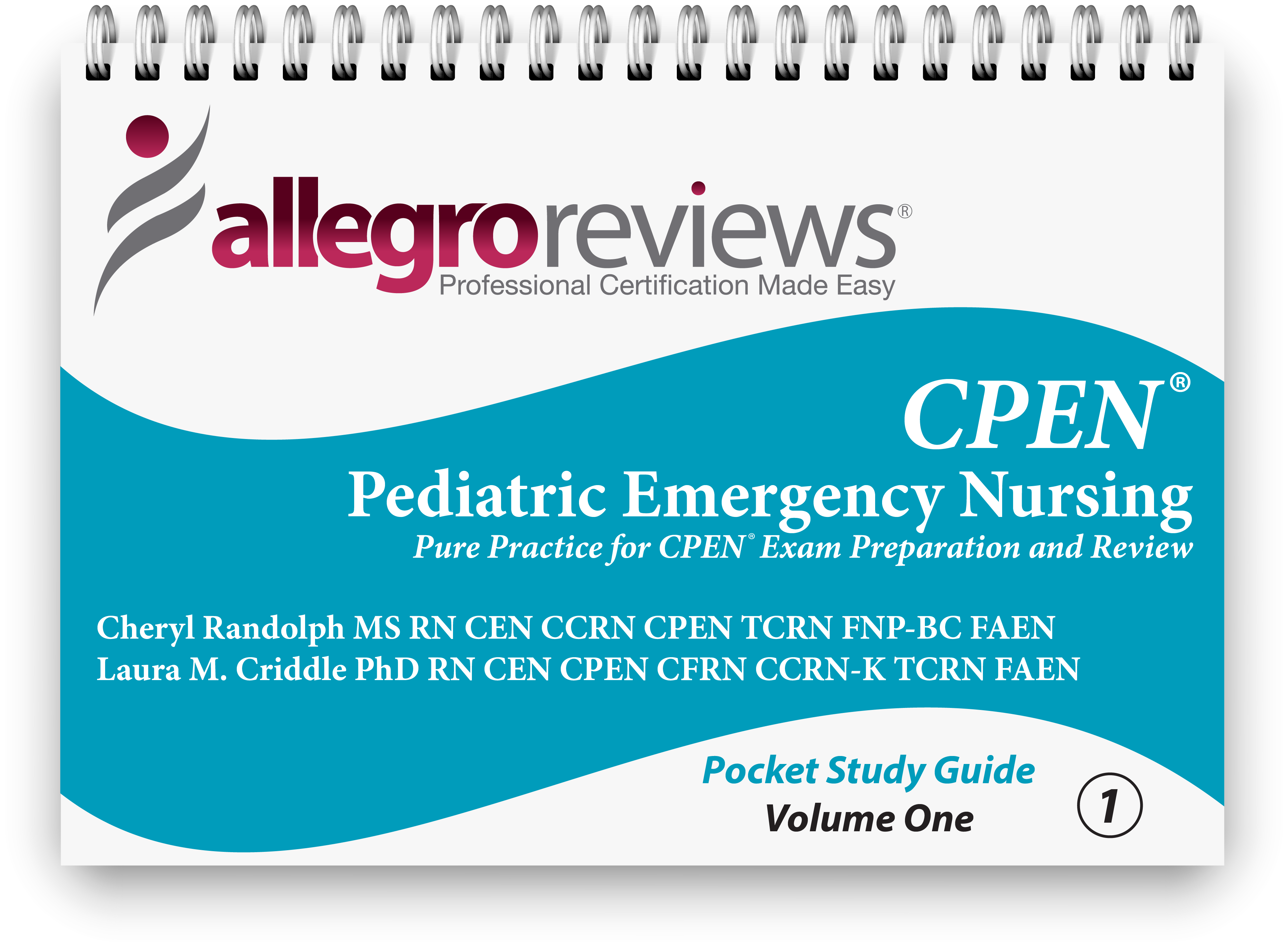 Prepare for the certified pediatric emergency nurse (CEN) certification test. This pocket study guide is an entire mock exam in your hands, with detailed rationale for each question. Topics include:
Triage Process
Assessment
Technical Skills
Medical Conditions
Surgical, Trauma, & Sedation
Special Considerations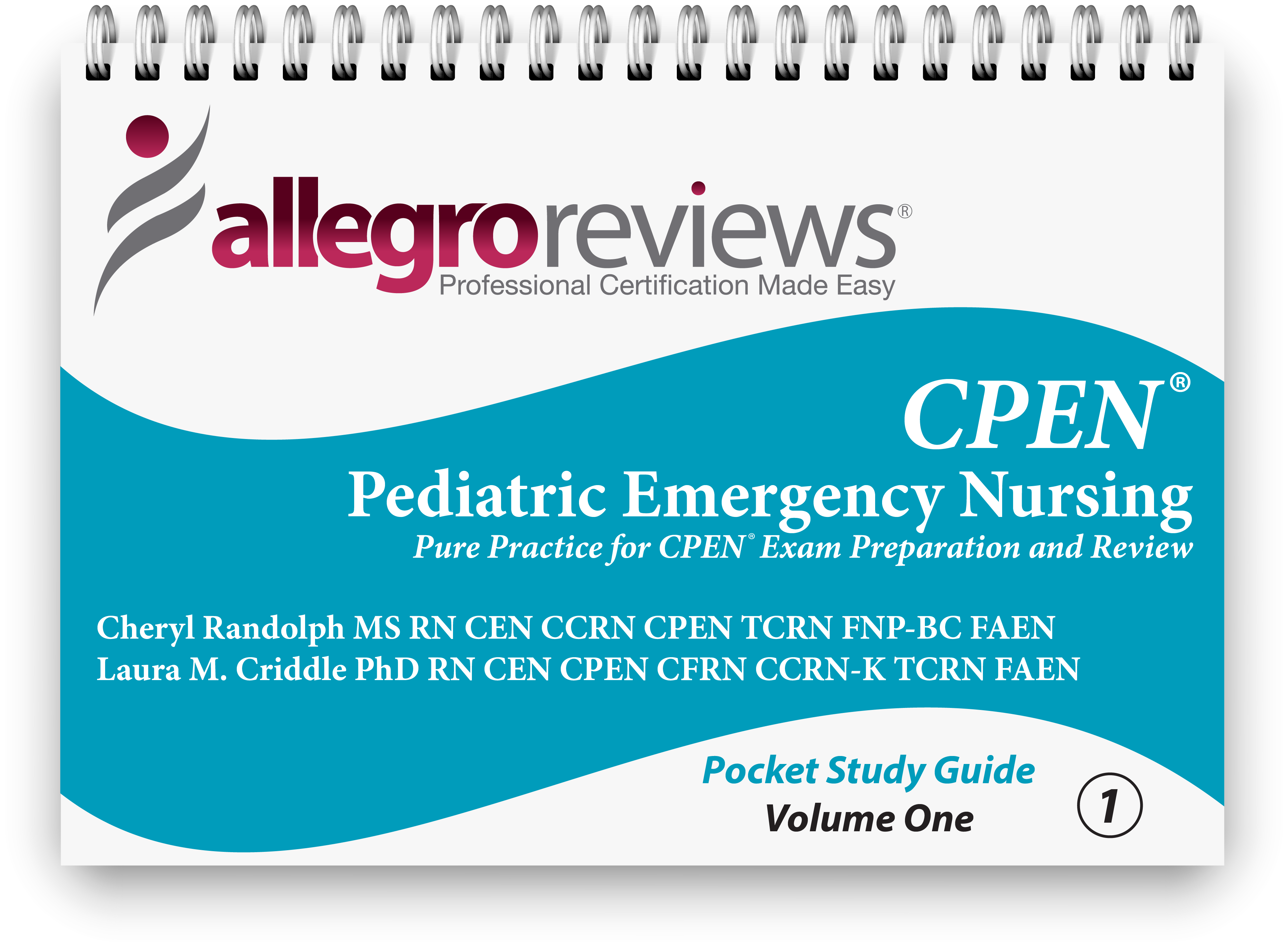 * Additional international shipping fees apply.